Speech therapy life looks at working together, to make life better, for the individual and the community around them.
Speech therapy is so much more than just talking!
It's about an individuals attention, play skills, understanding (of symbols, spoken language, social situations), expressive abilities (through sign, symbols, talking), learning potential and emotional well being. There is also the whole area of eating and drinking.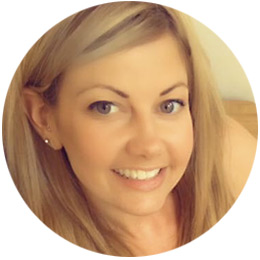 Victoria Germain is a Specialist Speech and Language Therapist who heads up the service.
She has worked for 2 greater London boroughs, the communication charity ICAN and been the head therapist of a National Autistic Society accredited school for many years. She has vast experience across a range of settings and client groups. Her particular passion is in relation to autism. She is trained in a variety of approaches and is an accredited ELKLAN and ICAN trainer.
She has an extensive network of  Speech and Language Therapists who cover a wide range of specialisms. All therapists have been working many years and now operate as Specialist Speech and Language Therapists in their areas of expertise. 
There are a range of multi disciplinary therapists and support services such as Paediatricians, Educational Psychology, Occupational Therapy, Physio Therapy, ABA consultants and excellent therapy assistants across the disciplines.
We are a research driven service. We look at a persons strengths and build on these in areas that matter for the individual and the community around them.
We will work together to assess, set targets and implement support. 
There is no magic cupboard therapy or secret boxes! Instead we work functionally in the settings the individual works in with the community around them. This is what has impact.
Services can be provided for an individual or whole service frameworks set up for settings such as a school
Assessment involves
Gathering information from the individual and the community around them

Meeting the individual (ideally across settings)

Informal observation

Formal speech and language therapy assessment where appropriate

Spoken feedback

Brainstorming ideas for moving forward

A typed report of the above

Opportunity for future support from a speech and language therapist
UNIVERSAL SUPPORT
This involves creating the best possible environment for the individuals needs.

Setting up the environment
Empowering the community around the individual
Offering training
Offering advice
Suggesting and providing resources
TARGETED SUPPORT
This involves working with SLT to:
Establish a program of input
Direct input - modelling
Indirect input - reviewing
SPECIALIST SUPPORT
This involves closer input with the SLT to:
Embed highly specialist techniques
Adapt to high frequency of change
TRAINING OFFERED
Training is tailored to the needs of the individual and those around them. Accredited training offered:
ELKLAN packages
ICAN packages
This depends on individual need but always takes place through co-delivery with a member of the community from around the individual e.g. the parent or teaching assistant. Therapy needs to be fun, motivating and meaningful to all involved. This is a flavour of what can be offered: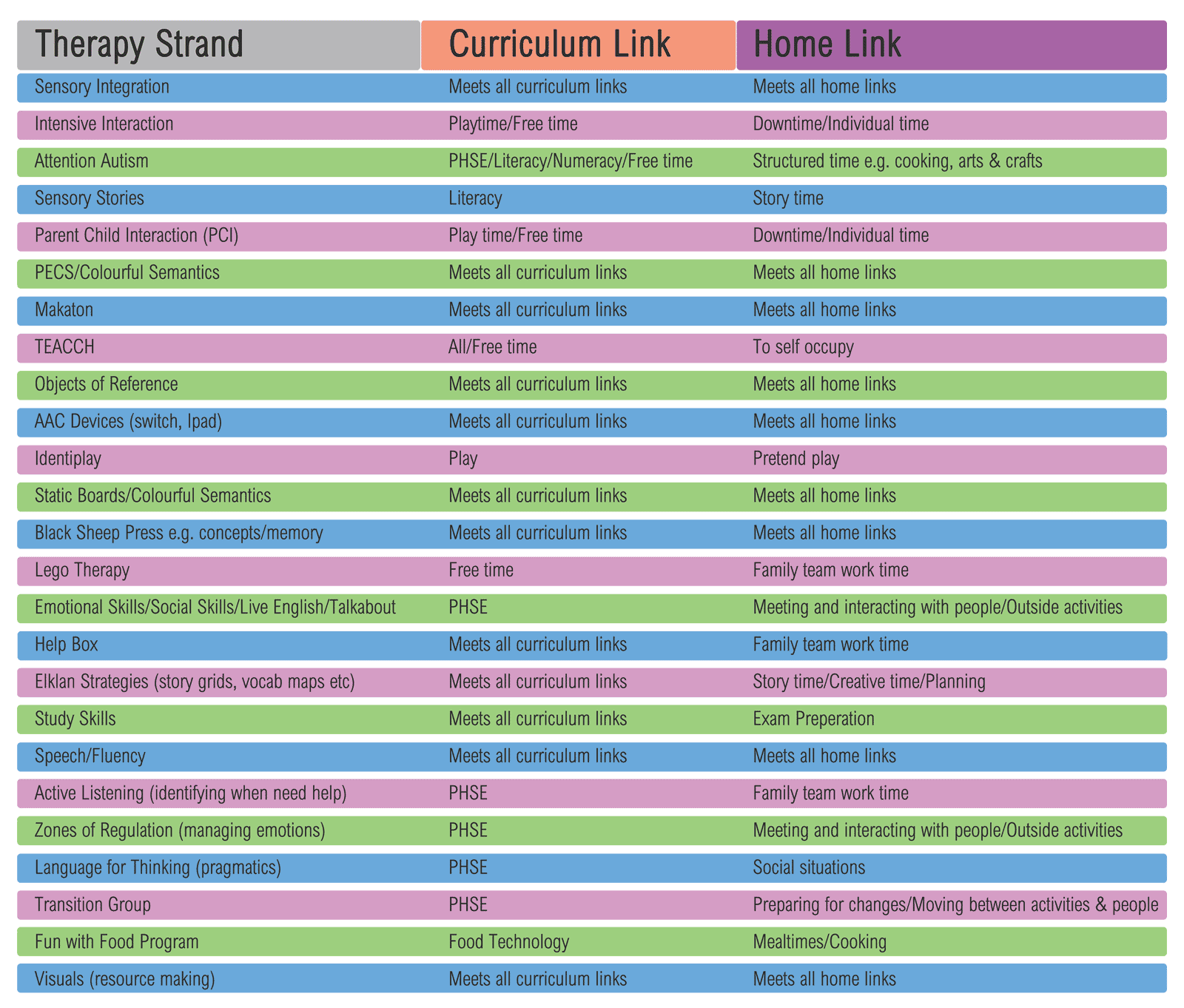 Autism work is our passion!
We strongly believe in the SCERTS framework. This looks at the neurology behind the diagnosis and has the key principle of making intervention meaningful and motivating. It focuses on Social Communication, Emotional Regulation and Transactional Supports (getting the environment and interaction style right). It compliments previous approaches which we continue to utilise as and where appropriate. These include:
SPELL

ABA

TEACCH

Total Communication
I honestly couldn't recommend Vicky enough. She is brilliant with my little boy who is on the autistic spectrum and has significant speech & language delay. As a parent with a child with SEN Vicky's support and sound advice has been a 'life-line'.
Parent Testimonial
A range of adult clients can be supported by the service.
Presently there is involvement with a number of head injury clients. This requires close planning and discussion with the adult, family and the care teams around them. Relationships are held with services such as specialist AAC teams and together we have implemented systems such as HIgh Tec Eye Gaze Systems and embedded environmental controls within them.
For conditions such as voice, stroke or degenerative disorders a number of highly specialist speech and language therapists are available.